Spring 2001 (9.1)
Pages 80-81



Petroleum Section
Statoil

Azerbaijan's Prime Minister Visits Norway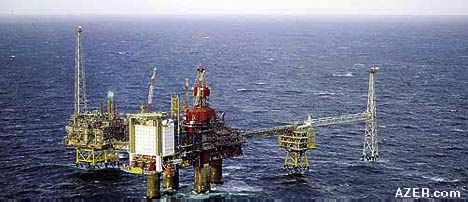 In February 2001, Azerbaijan's Prime Minister, Artur Rasizade, visited Statoil's offices and some of its oil fields and plants in Norway. Because of Azerbaijan's recent discoveries of substantial quantities of gas in the Shah Daniz project of which Statoil is a partner, Azerbaijan was eager to tap into Statoil's vast experience with gas.

Norway has exported natural gas from its continental shelf since 1977 and has made commitments to supply Europe with more than 70 billion cubic meters annually by 2005. Developing the huge offshore gas reserves based on long-term sales contracts has been a major element in Norway's strategy to position itself among the leading petroleum nations in the world. Statoil has played a key role in negotiating these contracts and in producing, processing and transporting the contracted volumes to the markets.

During his trip, Rasizade visited Sleipner, just as President Heydar Aliyev had done five years earlier. Sleipner is located 200 km off Norway, a key field in Norway's extensive gas production and transportation infrastructure. Rasizade also visited the Kårstø gas treatment plant just north of Statoil's head office in Stavanger.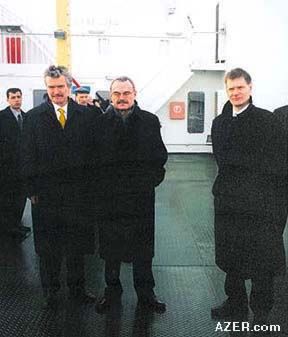 Left: Statoil's structure at Sleipner offshore Norway which is used for gas production was recently visited by Azerbaijani Prime Minister Artur Rasizade.

The Kårstø plant processes large volumes of natural gas from a number of fields off Norway and sends gas to continental Europe through large-diameter subsea pipelines. Together with the pipelines from the giant Statoil-operated Troll gas field, they constitute the world's largest system of subsea gas trunklines.


In addition to meeting with chief executive Olav Fjell at Statoil's head office in Stavanger, Prime Minister Rasizade visited Oslo, Norway's capital, where he met with Norwegian Prime Minister Jens Stoltenberg, Petroleum and Energy Minister Olav Akselsen and King Harald V of Norway.

Statoil has been involved in Azerbaijan since 1992 and is a partner in the Shah Daniz, Alov-Araz-Sharg and Azeri-Chirag-Gunashli fields. The group has also signed the initial agreement relating to the new oil pipeline from Baku via Georgia to Ceyhan [pronounced Jeyhan], Turkey. Statoil has worked with SOCAR and the authorities on studies on how Azerbaijan can best develop its gas reserves for both domestic and international markets. Statoil is also present in Turkey and has signed a letter of intent with Turkish KOC Holding to collaborate in the gas sector on the basis of gas from Azerbaijan.

_____
From Azerbaijan International (9.1) Spring 2001.
© Azerbaijan International 2001. All rights reserved.

Back to Index AI 9.1 (Spring 2001)
AI Home | Magazine Choice | Topics | Store | Contact us