Spring 2001 (9.1)
Page 79



Petroleum Section
Pennzoil Caspian

Bringing Hospices to Azerbaijan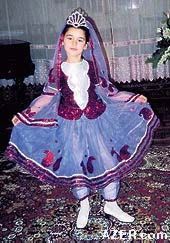 The concept of a hospice - a terminal care facility for helping patients and their families cope with death and dying - is still relatively new for Azerbaijan. A hospice gives patients with terminal illnesses the chance to spend their last days in as much psychological comfort as possible and die with dignity. At a hospice, patients can make decisions about their own pain relief. They are allowed to keep possessions nearby and have visitors at any time. When the time comes, they may choose to pass away at home. Some hospices offer teams of therapists to provide bereavement counseling for family members.

Photos: Pennzoil Caspian recently gifted colorful costumes to a 62-member award-winning children's dance troop.

So far, the only hospices in the former Soviet Union are those that were established in Leningrad and Moscow, just before the USSR collapsed. Today, there is an extreme need for hospices in Azerbaijan. Due to the difficult economic situation, public medicine has been put on a self-supporting basis. Patients with terminal illnesses have to rely on relatives, which puts an enormous burden both financially and psychologically on family members.

For almost a decade, Gulara Narimanova, the director of INSAN Charitable Organization, has been working to establish hospices in Azerbaijan. With support from Pennzoil Caspian Corporation, a subsidiary of Devon Energy Corporation, plans for Azerbaijan's first hospice are finally underway.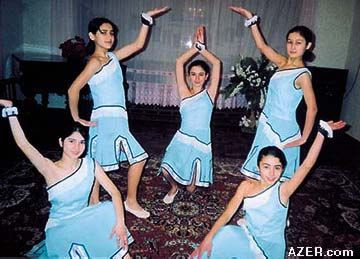 "We believe that Gulara is on the right track," says Igor Effimoff, Pennzoil Caspian's Manager. "She has made the agreements to open several facilities and will participate in training staff to run the hospices."

Equipment and furnishings for the new hospices have been donated by Dr. Wayne H. Roberts of Edmond, Oklahoma, whose son Wayne works as a geologist with Devon Energy in Oklahoma City. When Dr. Roberts retired from medicine in June 2000 after 63 years of practice, he gave Azerbaijan the medical equipment from Parkside Hospital, which he had built and opened in 1950. The donation includes operating room equipment, surgical tools and lab equipment, plus furnishings for 25 hospital rooms - hospital beds, stands, screens, sheets and blankets.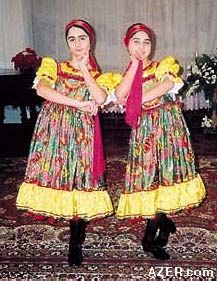 TransOceanic Caspian packed the equipment into a container for its lengthy voyage. Devon Energy paid for the shipping from the United States to Baku and is now working with INSAN to set up the hospices.

The first hospice will be located at the Oncology Center in Baku, which treats approximately 3,000 cancer patients each year. Hospices will also be established in the regions at Ali Bayramli and Imishli - the latter, primarily to serve the refugee population. Remaining equipment will be distributed to the Bone Tuberculosis Sanatorium for Children in Zagulba, which Pennzoil Caspian has sponsored since 1996.

"White Swans" Dance Troupe
Pennzoil Caspian has been active in sponsoring Orphanage No. 3 in Khatai, and in particular, its 62-member dance ensemble. After the dance troupe wowed the audience at the St. Petersburg Youth Festival last year, contest judges nicknamed them the "White Swans from Azerbaijan." The group has 41 girls and 21 boys, ranging in age from 10 to 18.

The orphanage's dance troupe has participated in various festivals and contests over the past four years, both in Azerbaijan and abroad, winning a variety of prizes and gaining recognition. At the St. Petersburg festival, themed "21st-Century Generation," the group won the Diploma of Laureates and the Prize of Juries' Sympathies.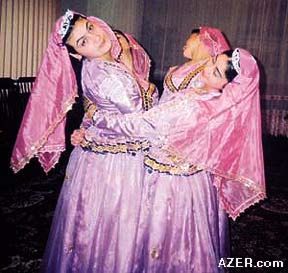 The children were popular with both the judges and the audience because of the quality of their folk dancing, especially their performances of dances from all over the world. These included Azerbaijani, Russian, Georgian, Greek, Spanish and Indian folk dances as well as two modern dances and one American Country Western dance.

The troupe's colorful costumes were a gift from Pennzoil Caspian Corporation. These striking costumes contributed to the children's enthusiasm, spurring them on to yet another award-winning performance. A great deal of credit for the children's success goes to Zahra Huseynova, the orphanage's director.

The "White Swans" recently received an invitation to return to St. Petersburg to participate in next year's youth festival. Additional sponsors are invited to join in supporting the dance troupe, as the children will need airplane tickets to travel to St. Petersburg.

_____
From Azerbaijan International (9.1) Spring 2001.
© Azerbaijan International 2001. All rights reserved.

Back to Index AI 9.1 (Spring 2001)
AI Home | Magazine Choice | Topics | Store | Contact us