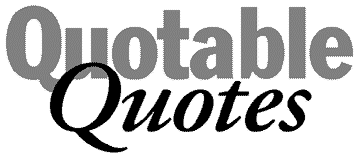 Unforgivable Silence about Nagorno Karabakh


"Western democracies cannot be forgiven for their silence when in 1988 to 1989-in Armenia and in the Nagorno-Karabakh region of Azerbaijan-hundreds of thousands of Azerbaijanis were subjected to ethnic cleansing at the hands of Armenians with the support of the Soviet regime. This initiated the bloody conflict that today threatens Western interests in the region.
Nor can Western democracies be forgiven for failing to condemn Armenia's full-scale military aggression against Azerbaijan...which has led to the occupation of one-fifth of Azerbaijan territory. As of now, Western democracies have taken no effective remedial actions."
Vafa Guluzade, Foreign Policy Adviser to President Aliyev in a letter published in the Washington Times on September 22, 1997.

Good Neighbors
"The condition of war and lack of any settlement greatly damages both Azerbaijan and Armenia. However, Azerbaijan has more potential than Armenia. If the status quo continues, Azerbaijan will achieve much more than Armenia. This is obvious. But I would not like to have Armenia as a starving, embittered and "armed-to-the-teeth" neighbor. It is in the best interests of both of our countries to reach peace and develop together rather than annihilate each other."
Vafa Guluzade, Foreign Affairs Advisor to President Heydar Aliyev, in an interview with the Armenian news service Snark on June 16, 1998.
From Azerbaijan International (5.3) Autumn 1997.
© Azerbaijan International 1997. All rights reserved.