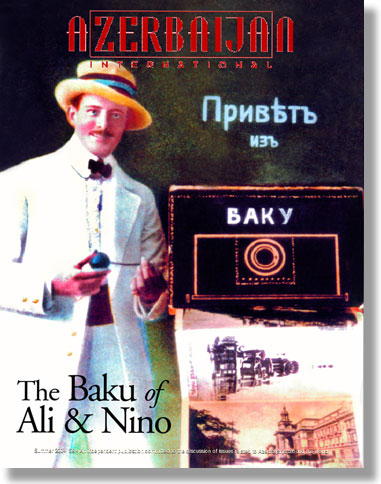 Front Cover
Summer 2004 (AI 12.2)
Azerbaijan International
Cover design by Pirouz Khanlou



The Baku of Gurban Sayid's novel, "Ali & Nino: A Love Story," takes place at the peak of the Oil Boom in 1917-1918, just prior to the takeover by the Bolsheviks. Baku was cosmopolitan, European, and basking in the wealth of oil riches with private mansions sometimes taking up entire city blocks. The cover design is from a postcard of early 20th century. Photos depict City Hall and the Alexander Nevsky Orthodox Cathedral nearby, which was dynamited by Stalin in 1937. Old Cyrillic script reads: "Hello from Baku".