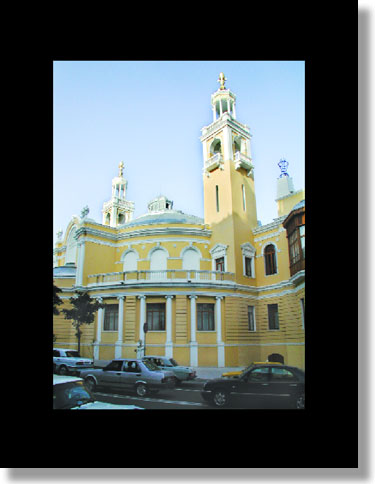 Back Cover
Summer 2004 (AI 12.2)
Azerbaijan International
Photo: Pirouz Khanlou
Finally, the long-awaited day for music lovers in Baku has arrived! The Philharmonic Hall reopened earlier this year after being closed for repairs for seven years. Totally restored, the concert hall boasts the best acoustics in town, along with the most beautiful aesthetics. Built as a club for Baku's elite in 1910-1912, the Soviet government converted it into a concert hall in 1936-37 at the height of Stalin's Repressions.