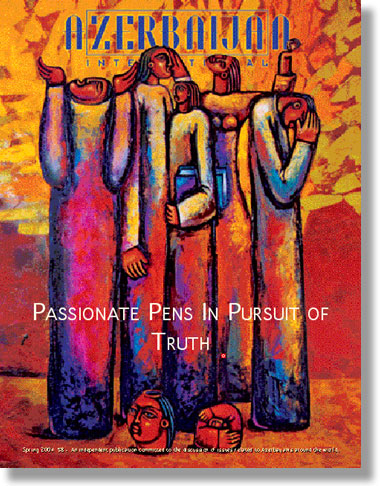 Front Cover
Spring 2004 (AI 12.1)
Azerbaijan International
Art: Eldar Babazade



How do people approach crises in their lives? According to Artist Eldar Babazade in his work "Time of Deep Meditation", some people (left to right) (1) pray and wait for God's blessing, (2) some call on others for help, (3) some rely on knowledge gleaned from books. (4) For him, the woman is a saint as giver of life, bearing fruit. (5) Some people end up in a quandary and simply don't know what to do.

Visit AZgallery.org to see Babazade's works and contact him as well as more than 160 other Azerbaijani artists.