Summer 2002 (10.2)
Page 80

Humanitarian
Devon Sponsors Basketball Team and CD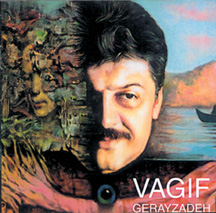 In October 2001, Devon and transportation company NTD Service became the sponsors of a new Azerbaijani basketball team, known as the Devon NTD Service. The companies' financial support helps to pay for the team's uniforms, shoes, athletic equipment and sports hall rental.

In a recent semifinal at Azerbaijan's basketball championship, Devon NTD Service won all nine of its tournament games. The team will go on to play in the final round of Azerbaijan's championship, to be held in June 2002. Also competing will be Western University, Khazar University, Azal, Ganjlik-Az TU and AUB.

Devon has also sponsored the production of a two-CD set of compositions by Vagif Gerayzadeh (1961- ). The album, which was released in May 2002, includes selections such as "Oriental Jazz", "The Legend of Azerbaijan" and "The Old Yard". It features performances by various popular Azerbaijani singers, including Alim Gasimov, Aygun Kasimova, Manana and Brilliant Dadashova.
Above: Devon sponsored a two-CD set of songs written by Azerbaijani composer Vagif Gerayzadeh. Performers include Alim Gasimov, Aygun Kasimova, Manana and Brilliant Dadashova.

____
Back to Index AI 10.2 (Summer 2002)
AI Home | Magazine Choice | Topics | AI Store | Contact us

Other Web sites created by Azerbaijan International
AZgallery.org | AZERI.org | HAJIBEYOV.com