Winter 2000 (8.4)
Page 12
Newsmakers
Alim Gasimov's New CD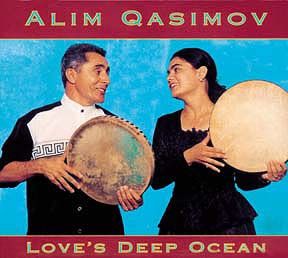 A new CD called "Love's Deep Ocean" (title is English) has just been released this year in Frankfurt by Network Medien featuring mugham singers Alim Gasimov and his daughter Fargana.

Alim is Azerbaijan's foremost mugham singer and is now being recognized throughout the world, especially Europe after being named winner of the 1999 International IMC-UNESCO Music Prize.

This award is considered the highest accolade that any musician can ever hope for. Previous laureates have included composers Dimitri Shostakovich, conductors Yehudi Menuhin and Leonard Bernstein, and performer Ravi Shankar. These past few years, Alim has been performing in main stream concert halls in England, France, Germany and other major European countries.

____
From Azerbaijan International (8.4) Winter 2000.
© Azerbaijan International 2000. All rights reserved.
Back to Newsmakers
Back to Index AI 8.4 (Winter 2000)
AI Home | Magazine Choice | Topics | Store | Contact us