Summer 1999 (7.2)
Page 106

SOCAR:
Exxon Mobil

Zafar-Mashal

Three new oil contracts were signed in Washington, D.C. on April 27, 1999, during President Aliyev's official visit to the U.S. They include the following:

Exxon Mobil Exploration and Production Caspian Sea Limited is the operator of the Zafar-Mashal block in the Azerbaijan sector of the Caspian Sea. President of Exxon Mobil Ventures K. Terry Koonce signed the contract along with Natig Aliyev, President of SOCAR.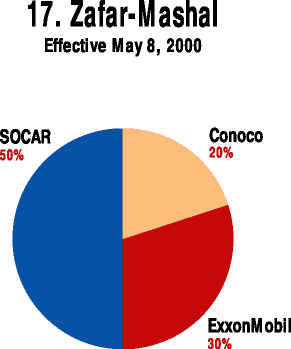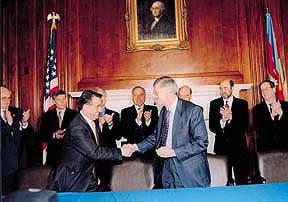 Exxon Mobil's President Terry Koonce confirms the contract for Zafar-Mashal with Natig Aliyev, SOCAR's President. All contracts were signed on April 27, 1999 in the U.S. Senate Building.

Exxon Mobil has a 30 percent interest in the block, SOCAR holds a 50 percent interest and the remaining 20 percent has yet to be awarded.

The deepwater offshore exploration block includes both the Zafar and Mashal prospective structures (previously known as D-9 and D-38) and is located about 75 miles (110 km) southeast of Baku. It is located in water depths ranging from about 1,800 feet (550 m) to 2,900 feet (900 m) and covers about 250 square miles (640 sq km).


Map: Click to enlarge

Exxon Mobil affiliates in Azerbaijan also own interest in the Nakhchivan exploration block, the Araz-Alov-Sharg exploration block and the Azeri, Chirag and deepwater Gunashli fields complex.

Exxon Mobil Azerbaijan Ltd. is a member of the AIOC consortium. The company is active in providing support for education and humanitarian projects in Azerbaijan.

Note: Conoco now holds 20% share in Zafar-Mashal as of 2000.



From Azerbaijan International (7.2) Summer1999.
© Azerbaijan International 1999. All rights reserved.
Back to Index AI 7.2 (Summer 99)
AI Home | Magazine Choice | Topics | Store | Contact us