Spring 1999 (7.1)
Page 17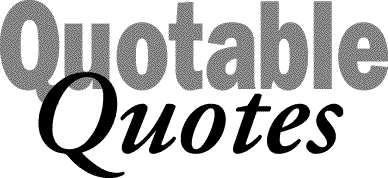 Aliyev, Heydar - Khojali Massacre
Berstad, Olav - Suggestions vs. Solutions - Karabakh Conflict
Geyer, Georgie Anne - Behind the Facade - Soviet Mentality
Reza - Never Forget Khojaly
Stinson, J. Michael - Engagement, Not Isolation - US in Caspian Region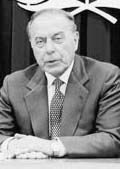 Khojali Massacre - 1992
"Seven years have passed since the Khojali tragedy. On that dreadful night [February 26, 1992], Armenian military units supported by Russia's 366th infantry regiment, razed the Azerbaijani town of Khojali and massacred its peaceful, innocent residents including a considerable number of the elderly, women and children. In reality, the Khojali tragedy is one of the greatest human atrocities of the 20th century. Every effort must be made to seek the world community's unbiased and resolute position regarding this genocide. On this day of National Mourning, I bow before the sacred spirit of these innocent victims and express my deepest condolences to their families and relatives and to our nation. May God rest their souls."



Heydar Aliyev, President of Azerbaijan, addressing the nation on the Seventh Anniversary of the Khojali Massacre. Khojali was the first town to fall in Karabakh in the undeclared war with Armenia. Azerbaijan is appealing to the War Crimes Tribunal at the Hague to recognize the atrocities carried out in Khojali as war crimes against humanity.
Up



Nagorno Karabakh Conflict - Suggestions vs. Solutions
"A conflict like Nagorno-Karabakh cannot be solved unless both sides are interested in resolving it. Of course, there is always a tendency to blame the other side. In the search for a just solution, it is crucial to explore creative ways to move beyond the conflict. In that respect, the OSCE [Organization for Security and Cooperation in Europe] and, specifically, the Minsk Group [its 12-member committee that has been commissioned to help resolve the Azerbaijani-Armenian conflict] can facilitate the process by proposing solutions. Eventually, however, the difficult political and practical decisions must be made by those who are parties to the conflict. What we and others can offer are our good offices, not ready-made solutions."

Norwegian Ambassador Olav Berstad in a March 1999 interview with Azerbaijan International, referring to Norway's new position and responsibility as chair of the OSCE for 1999.
Up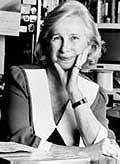 Soviet Peoples - Behind the Façade
(Writing in the early 1980s): "How was I going to write about this shrouded land [the Soviet Union]-these cloaked people with souls hidden deep inside them? Where was I to go to discover their real selves? Were there even 'real selves'? Was it all in the propaganda and in the harsh statements that officials avidly fed me? Was I wrong always to grope underneath the psyches presented me? What were the clues-and how would I even recognize them when I found them?..

"Despite everything, I was learning. I was learning how, in closed societies like this, you learn things. You learn, not by direct questions or comments, but by the inflections, by comparing innuendoes with the types of innuendoes the people used the last time. You learn what is true by pauses and coughs. You learn what is true through what people do not, will not, and above all, psychologically, cannot do or tell you...

"Here is a society where virtually everyone is living on a level of dishonesty, where interpretations are so different from ours as to be from a totally different world...

"You find yourself sifting every grain of talk and truth, trying to find out what is real. In the end, you wonder if you will ever know reality again, anywhere. [The Soviet Union] is a torment for the honest journalist, and the torment lasts long after one has closed the door on that isolated and strange land."

Georgie Anne Geyer, foreign correspondent and syndicated columnist, from her book "Buying the Night Flight" (Delacorte Press, 1985), reflecting her frustration of reporting about the Soviet Union. Ms. Geyer has interviewed many world leaders including Fidel Castro, King Hussein, Prince Sihanouk, Anwar Sadat, Yasser Arafat, Ayatollah Khomeini, Muammar Qaddafi. She often appears on national television forums related to U.S. international policy.
Up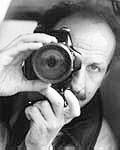 Khojali Massacre - Never Forget
"It's so hard to reflect with words or even photos the horror that the Azerbaijani people of Khojali suffered that night [February 26, 1992] when hundreds among the town's population of 8,000 were murdered in cold blood. Survivors were left to stumble through the darkness to neighboring villages and towns.

"The media often refer to such events as 'ethnic cleansing.' In reality, they mean annihilation. The mutilation and brutality that I saw inflicted on these victims, and the stories I heard from those who managed to escape, still haunt my nightmares, just as do numerous other horrific events that I have captured on film these past two decades.

"We must never forget these events nor others like them-the slaughter of Palestinian civilians by Israelis (1982), the massacres of Kurds by the Iranian Revolutionary Guards (1980), Kurdish villages being burned to the ground by the Turkish Army (1993) and the Serbian brutalities upon Croatians in Sarajevo (1994). All were demonic acts revealing the darkest side of humanity."

Reza, world prize-winning photographer, recalling his experiences in Azerbaijan following the Khojali Massacre in 1992. Since 1991, Reza has been a regular contributor to National Geographic Magazine. In May 1999, his photos of Azerbaijan and the region will illustrate the National Geographic's feature on the Caspian.
Up





U.S. Policy in Azerbaijan - Engagement, not Isolation
"U.S. policy against Azerbaijan [Section 907 of the Freedom Support Act] impedes our ability to help advance U.S. national interests. The intersection of commercial and political interests makes it necessary for business executives to be aware of the implications of U.S. government policies, while communicating with foreign governments in order to support our corporate objectives. There is much at stake in the Caspian region for our national and energy interests. It's time for the United States to lead, not react. Leadership demands engagement, not isolation."


J. Michael Stinson, Conoco's Senior VP for Government Affairs, testifying before the U.S. Senate Subcommittee on International Economic Policy in Washington, D.C., on March 3, 1999.
From Azerbaijan International (7.1) Spring 1999.
© Azerbaijan International 1999. All rights reserved.
More Quotes
Back to Index AI 7.1 (Spring 99)
AI Home | Magazine Choice | Topics | Store | Contact us