Azerbaijan Oil Contracts
Exxon Mobil
Nakhchivan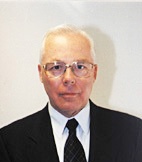 George MacDonald, Manager
ExxonMobil Azerbaijan Operating Company (EAOC) is the operator of the Nakhchivan Prospect, a contract which was signed in the White House during President Aliyev's official visit to Washington, D.C., in August 1997.
Less than two months after the agreement became effective, EAOC contracted Caspian Geophysical to undertake a 3-D seismic which was completed on April 20, significantly ahead of schedule. Currently, Caspian Geophysical is processing the 3-D seismic data and will deliver the final data set by the end of 1998.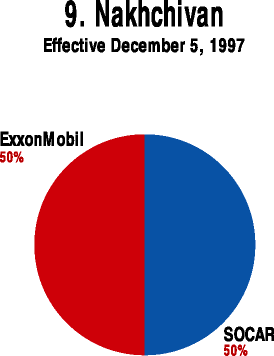 Signed August 1,1997
Ratified November 14,1997


Map: Click to enlarge

The early start-up and efficient acquisition of the 3-D seismic data can be attributed to EAOC's close working relationship with SOCAR, the efforts of Caspian Geophysical and the timely manner in which various Azerbaijan government authorities provided necessary approvals, permits and authorizations.The Nakhchivan prospective structure is approximately 280 sq km and is located about 100 km south of Baku. Prospective strata are expected to be found in a depth of 5,000-5,400 meters in water depths ranging from about 100 to 700 meters.
Exxon Mobil affiliates have been quite involved in humanitarian, educational and cultural projects in Azerbaijan, sponsoring two scholarship programs which enable Azerbaijani students to study in the U.S. They regularly sponsor shipments of medical supplies to hospitals and refugees. The first comprehensive Azerbaijani-English dictionary in the history of the country was published by them. The Cyrillic version came out in 1996 and the new Latin script is expected soon.


Exxon Mobil
Landmark
96 Nizami Street, Suite 300
Tel: (99-412) 98-24-60
Fax: 98-24-72
Web site: www.exxon.com


From Azerbaijan International (6.2) Summer 1998.
© Azerbaijan International 1998. All rights reserved.

SOCAR Contracts
Back to Index AI 6.2 (Summer 1998)
AI Home | Magazine Choice | Topics | Store | Contact us