Summer 1998 (6.2)
Page 57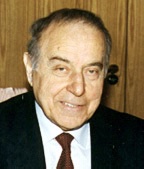 Azerbaijan Opts for Turkey
"The decision of the Azerbaijani government and of the Azerbaijani president is known. There are many ways to transport the main oil to the international market. But for Azerbaijan - the only, only one - the most beneficial and the most reliable is via Baku-Georgia-Turkey to Jeyhan [a Mediterranean port of Turkey]."
Heydar Aliyev, President of Azerbaijan, on the occasion of his 75th birthday [May 10, 1998] when 19 state delegations including Eduard Shevardnadze of Georgia and Suleyman Demirel of Turkey came to Baku for a private commemoration. Alternative routes for main oil under consideration by AIOC [Azerbaijan International Operating Company] include north through Russia and south through Iran.


U.S. Must Act
"The U.S. must immediately assume a more consistent and pro-active policy [in the Caspian Basin]. If we don't act soon, we may be too late. . . The countries of the South Caucasus and Central Asia-Armenia, Azerbaijan, Georgia, Kazakhstan, Kyrgyzstan, Tajikistan, Turkmenistan and Uzbekistan are at a crossroads in their history. They are newly independent. They are at the juncture of many of today's major world forces. They are rich in natural resources. And they are looking to the United States for support. The stakes there for the United States are enormous."


Sam Brownback, U.S Senator (Kansas), addressing the U.S. Senate Foreign Relations Subcommittee on International Economic Policy, Export and Trade Promotion on October 23, 1997. Brownback has introduced The Silk Road Strategy Act of 1997, [Senate Bill 1344], which would boost U.S. ties with the Caspian Sea region and not restrict aid to Azerbaijan.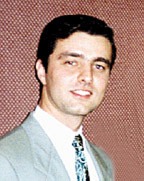 New Geopolitical Struggles
"Much of history concerns the discovery and development of new worlds, followed by struggles and wars among competing empires seeking to dominate those new worlds. There are new regions and new republics emerging from imperial domination which seek political and economical alignment with the international community. It is in the Caucasus and Central Asia that the next great geopolitical struggles will occur. Hopefully, they will take place in a non-violent manner. Without a doubt, Azerbaijan will be central to those developments."
Galib Mammad, Director of U.S.-Azerbaijan Chamber of Commerce, speaking at Harvard University seminar about the Eurasian Transport Corridor on April 23, 1998.


U.S.- Shooting Itself in the Foot
"To be blunt, Section 907 [of the Freedom Support Act] has done nothing to bring us closer to a lasting peace in the Nagorno-Karabakh conflict. Politically, Section 907 and related provisions are an impediment to our making progress on the Nagorno-Karabakh conflict, to our ability to work effectively with Azerbaijan on the East-West Eurasian transport corridor and to the ability of U.S. firms to do business in Azerbaijan. The Azerbaijani government is strongly pro-U.S. It is being helpful to us on Caspian energy questions, on [nuclear] non-proliferation, on Iranian terrorism-and on Nagorno-Karabakh. Section 907 has limited, and will continue to limit, the expansion of U.S.- Azerbaijani relations-and all, to no useful purpose."

Ambassador Stephen Sestanovich, Ambassador-at-Large and Special Advisor to the U.S. Secretary of State for the New Independent States, speaking before the Committee on International Relations, U.S. House of Representatives, April 30, 1998, on the U.S. Policy Toward the Caucasus and Central Asia.
From Azerbaijan International (6.2) Summer 1998.
© Azerbaijan International 1998. All rights reserved.

Back to Index AI 6.2 (Summer 1998)
AI Home | Magazine Choice | Topics | Store | Contact us