Spring 1997 (5.1)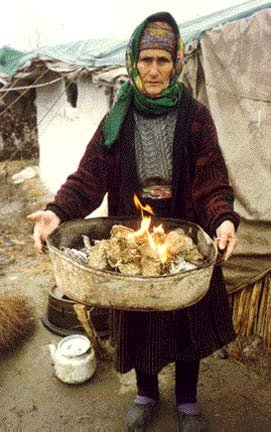 In winter, as kerosene is usually to expensive for Azerbaijani refugees to buy, some revert to burning sheep manure that they have gathered to ward off the rid of the chill in their mud brick shelters. Sabirabad Camp No. 1, January 1997.
Photo: Betty Blair
Previous page

From Azerbaijan International (5.1) Spring 1997.
© Azerbaijan International 1997. All rights reserved.
Back to Index AI 5.1 (Spring 1997)
AI Home | Magazine Choice | Topics | Store | Contact us