Spring 1997 (5.1)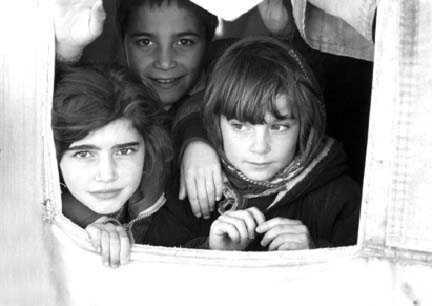 Children in Sabirabad Tent Camp No. 1 which accomodates 12,000 Azerbaijani refugees Today, most of these refugees live in mud brick single room structures that they built with their own hands.
One of the greatest tragedies of the plight of refugees is the lack of educational opportunities for children. Many have not had a serious education since the collapse of the Soviet Union in 1991.
Photo: Oleg Litvin (1996)
From Azerbaijan International (5.1) Spring 1997.
© Azerbaijan International 1997. All rights reserved.
Back to Index AI 5.1 (Spring 1997)
AI Home | Magazine Choice | Topics | Store | Contact us