Spring 1997 (5.1)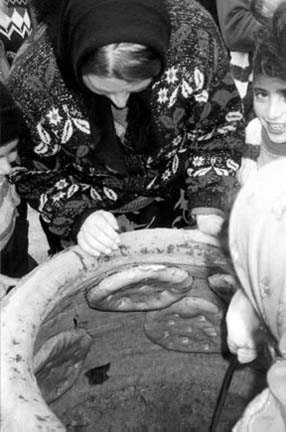 Azerbaijani refugee women prepare bread outside in an open mud brick oven - tandir. Bread is the main sustainance of life for many refugee families. Rations in many camps are limited to five kilos of flour per person per month.
Photo: Blair (January 1997).
From Azerbaijan International (5.1) Spring 1997.
© Azerbaijan International 1997. All rights reserved.
Back to Index AI 5.1 (Spring 1997)
AI Home | Magazine Choice | Topics | Store | Contact us