Spring 1997 (5.1)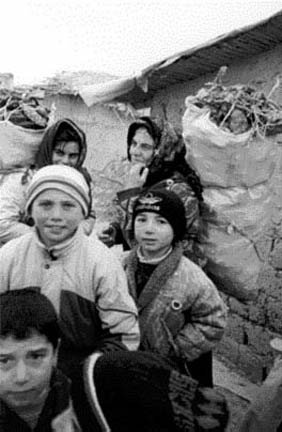 Because kerosene is so expensive, many Azerbaijani refugees have no other option for heating their mud brick homes than to gather sheep manure and burn it. These women had to walk long distances to collect it. Sabirabad Refugee camp No. 1 in central Azerbaijan.
Photo: Blair (January 1997)
From Azerbaijan International (5.1) Spring 1997.
© Azerbaijan International 1997. All rights reserved.
Back to Index AI 5.1 (Spring 1997)
AI Home | Magazine Choice | Topics | Store | Contact us