Spring 1997 (5.1)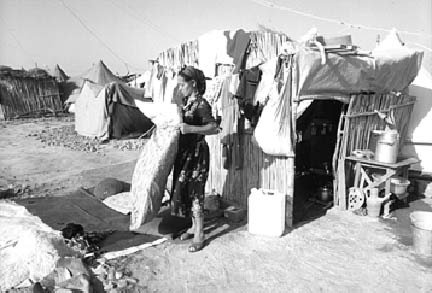 Many Azerbaijani refugees who fled Armenian military aggression were forced to improvise housing out of cane. Nevertheless,
even with minimal material goods, women place great emphasis
on keeping their living spaces clean and neat.
Photo: Oleg Litvin (1994)
From Azerbaijan International (5.1) Spring 1997.
© Azerbaijan International 1997. All rights reserved.
Back to Index AI 5.1 (Spring 1997)
AI Home | Magazine Choice | Topics | Store | Contact us