Winter 1996 (4.4)
Page 25

Multilingual Youth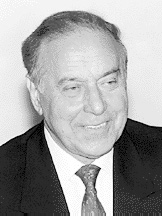 "I would encourage our youth to learn as many foreign languages as possible. but prior to that ambitious goal, they all should know their own language--Azerbaijani. They should feel it as a mother language and be able to think in it. I wish for the day when our youth can read Shakespeare in English, Pushkin in Russian, and our own Azerbaijani poets, Nizami, Fuzuli and Nasimi, in Azerbaijani."
Heydar Aliyev, Azerbaijan's President, in a televised forum on "Youth" in Baku (February 2, 1996).

Cultured Society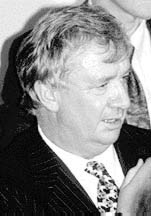 "I've worked more than 30 years in the Far East, the Middle East, Europe and the United States, and I'd have to admit that the Azerbaijani community has the most highly educated and most culturally rich population that I've ever experienced."
Terry Adams, President, AIOC (Azerbaijan International Operating Company), in an interview with "Azerbaijan International" in Baku (October 10, 1996).


Russia as Empire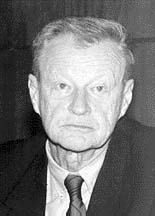 "Russia is viable as a nation-state. I don't think, however, that it has much of a future as an empire. I don't think the Russians can reestablish their empire. If they're stupid enough to try, they'll get themselves into conflicts that will make Chechnya and Afghanistan look like a picnic."
Zbigniew Brzezinski, former National Security Advisor to President Jimmy Carter (1977-1981), in an interview with Open Media Research Institute, published in "Transition" (November 15, 1996).


Armenia - Lone Dissenter of OSCE
"I regret that Armenia could not accept the principles which have the support of all other participating states."
Flabio Cotti, Swiss Foreign Minister and Chairman of the OSCE (Organization on the Security and Cooperation of Europe) at the Lisbon Summit on December 3, 1996, when all 54 member countries except Armenia voted that Nagorno-Karabakh be legally defined as a part of Azerbaijan.
[The three principles of the Lisbon Declaration include (1) support for the territorial integrity of Armenia and Azerbaijan; (2) the legal status of Nagorno-Karabakh as one of the highest degrees of self-rule within Azerbaijan; and (3) the guarantee for the security of Nagorno-Karabakh and its entire
population.]

Armenia Orchestrates Karabakh Conflict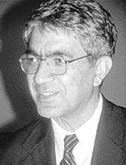 "Armenia's refusal to support what 53 other countries have endorsed [regarding the status of Nagorno-Karabakh as being a part of Azerbaijan] is further evidence that Armenia is orchestrating this conflict in pursuit of territorial expansion. It removes any doubt that it is Armenia itself, not ethnic Armenians in Nagorno-Karabakh, behind this war."
Hafiz Pashayev, Azerbaijan's Ambassador to the United States, in Washington D.C., on learning that Armenia had cast the single vote against the will of all the OSCE nations at the Lisbon Summit which could bring about a peaceful resolution to the war between Armenia and Azerbaijan (December 5, 1996).


No Pipeline for Armenia


"The idea that we should negotiate pipeline routes through Armenia in exchange for Armenia militarily freeing our territories is simply not a wise strategy. I'm against it."
Ilham Aliyev, VP - Foreign Economic Relations of SOCAR (State Oil Company of Azerbaijan Republic) and son of the President of Azerbaijan, in an interview with "Azerbaijan International" in Baku (October 16, 1996).


Moral Imperative for U.S.
"I know that the Azeri-Armenian conflict evokes deep passion in many of my colleagues, but the easing of the suffering of displaced civilians, children and refugees is not a political statement, it is a moral imperative. . .Does the United States want to act now to speed the process of recovery, rebuilding, and democratization? Or do we want to stand by and allow want and isolation to doom Azerbaijan and the Caucasus to a future of instability, authoritarianism, conflict and subjugation to reactionaries in Moscow?"
William Cohen, U.S. Senator, urging Congress to lift the ban on humanitarian aid to Azerbaijani refugees. "Congressional Record" (July 25, 1996).

Nagorno-Karabakh: Not a Separate Entity
"I understand that the House [of Representatives] included a provision which would imply separate legal status to Nagorno-Karabakh, a region of Azerbaijan. The international community, through the Organization for Security and Cooperation in Europe [OSCE] has already recognized the current borders of Azerbaijan as constituting its territorial integrity. Thus, a separate legal status for Nagorno-Karabakh is opposed by the international community and is against the policy of the United States."
Robert Byrd, U.S. Senator and Ranking Democrat on the Senate Appropriations Committee, arguing against Nagorno-Karabakh being identified as a legal entity separate from Azerbaijan. "Congressional Record" (July 25, 1996).
From Azerbaijan International (4.4) Winter 1996.
© Azerbaijan International 1997. All rights reserved.

More Quotes
Back to Index AI 4.4 (Winter 1996)
AI Home | Magazine Choice | Topics | Store | Contact us