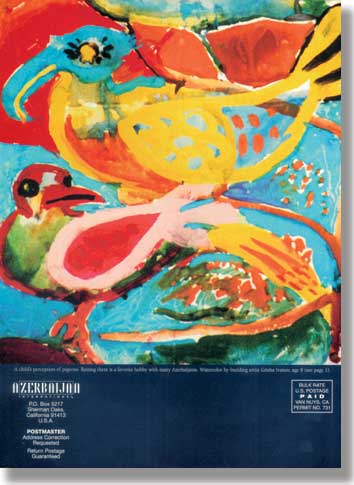 Back Cover
Autumn 1995 (AI 3.3)
Azerbaijan International
Art: Grisha Ivanov
A child's perception of pigeons as depicted in water color by 8-year-old budding artist, Grisha Ivanov. In June, this young boy exhibited a collection of his works at the Children's Art Gallery in Baku. Pigeons are dearly loved and, traditionally, have been kept for centuries, perhaps a millenia as pets in Azerbaijan.
See story on page 28.