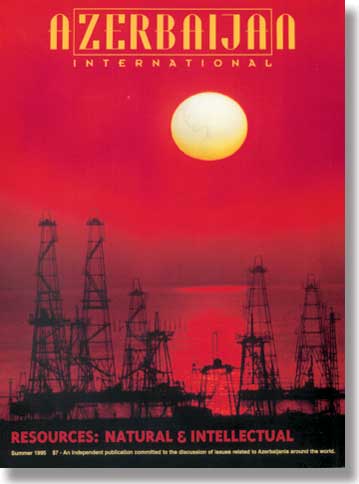 Front Cover
Summer 1995 (AI 3.2)
Azerbaijan International
Photo: Oleg Litvin
Sunset over the Caspial through Oil Rigs - a composition which is symbolic of some of the greatest resources in Azerbaijan. In this issue, we focus on Natural and Intellectual Resources. Azerbaijanis are counting on their oil and gas reserves to enable them to gain true independence and prosperity.