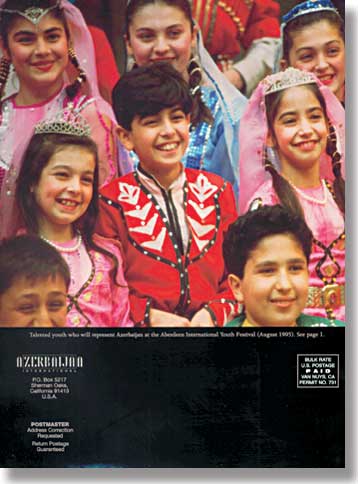 Back Cover
Summer 1995 (AI 3.2)
Azerbaijan International
Photo courtesy: British Petroleum
Some of Azerbaijan's very talented and capable young people who will be performing at the 1995 International Festival of Youth in Aberdeen this August. Apart from Azerbaijan's vast natural resources, one of their greatest treasures is the intellectual resources of their young people. British Petroleum will be sponsoring these performers, chaperons and interpreters to Aberdeen for two weeks of concerts, a cultural exchange that they organized in 1993 as well. See story on page 18.