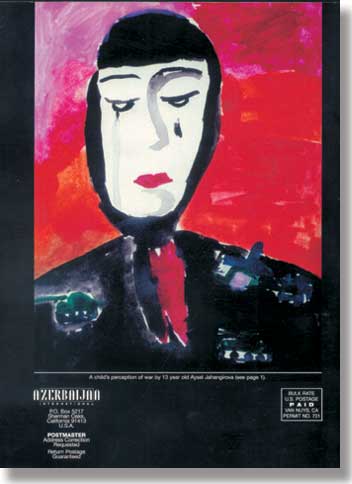 Back Cover
Autumn 1994 (AI 2.3)
Azerbaijan International
Art: Aysel Jahangirova
Courtesy: Children's Art Gallery in Baku



Children's Perceptions of War. In a somewhat primitive but equally brilliant style, Aysel Jahangirova, aged 13, poignantly depicts the intense tragedy of war. Amidst the fiery red background of death, the woman's pale face dramatices the paralysis of her pain and sadness. Note the tanks and missles - the cause of wreaked havoc on her people. June 1994. See pages 72-73.