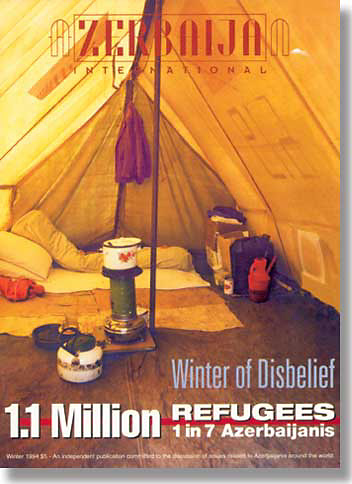 Front Cover
Spring 1994 (AI 2.1)
Azerbaijan International
Photo: Susan Cornell



Interior of a refugee tent drenched by the afternoon sunlight. More than 20,000 refugees live in tents similar to this one at Imishli refugee camp. Winter has come now with its rains, winds and snow. Photo taken in October 1993.